Pastor Lee and Robyn Brockinton returned from the mission field after nearly eight years in Belmopan, Belize. They were invited to come back to Katy, Texas and plant a church in north Katy. On September 2nd, they launched the church with a Core Team of 78 people at Midway BBQ.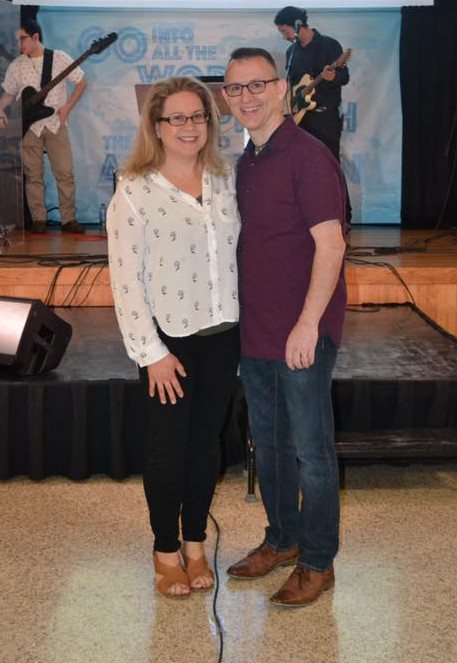 When Pastor Lee and Robyn began to pray about planting a church back in Texas, they began to ponder and pray over the name. GO CHURCH was the name that continued to reverberate in Pastor Lee's heart. GO CHURCH communicates so much with just one simple word. The definition of the word "GO" communicates action, forward motion, advance, to depart and move forward. To the Believer the word immediately focuses him on the Great Commission. Matthew 28:19-20 (NKJV) - Go therefore and make disciples of all the nations, baptizing them in the name of the Father and of the Son and of the Holy Spirit, teaching them to observe all things that I have commanded you; and lo, I am with you always, even to the end of the age." Amen.
Our name precisely communicates our mission and vision to GO love, reach and disciple people for Jesus.
One Church, Two Campuses: Katy & Tomball
If you are interested in being a part of a dynamic, Bible-based church in Katy or in Tomball, please reach us via email or social media and we will contact you as soon as we can.
25820 Clay Rd, Katy, TX 77493